Experienced Hudson County Criminal Defense Attorneys Get Successful Results in Courts throughout New Jersey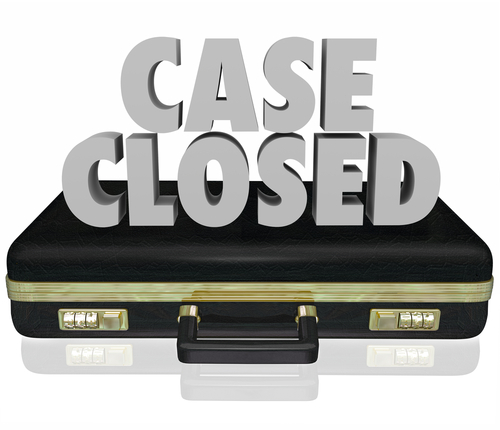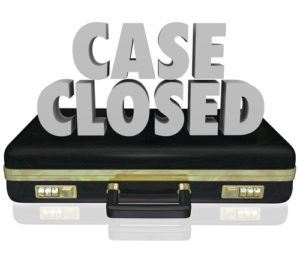 At Proetta & Oliver, our years' of experience defending clients charged with crimes informs highly effective trial tactics, negotiation skills, and legal knowledge that we employ on a daily basis to deliver superior results. Our criminal defense attorneys have successfully handled thousands of criminal and DWI cases throughout New Jersey, including Hudson County Superior Court and surrounding municipal courts in the Hudson County area.
Whether you have been charged with an assault crime, a theft or fraud offense, a sex crime, a weapons offense, are facing drug charges, or have been accused of driving under the influence (DUI), we have the qualifications and realtime experience to successfully resolve your case. Depending on your unique circumstances, our lawyers will aggressively advocate for downgraded charges, a plea agreement with lesser penalties, admission into a diversionary program, or an outright dismissal at trial. What we provide to each and every client is an unwavering commitment to personalized attention, consistent communication, and a collaborative approach to developing your best defense. 
Client review
Posted by Sam P.
"If you want a courteous, knowledgeable, trustworthy and always available for you lawyer then Will is the man for the job. He was able to answer every question about my ticket with great knowledge and knew exactly how to approach it which lead me to no points and a very minimal fine. Highly recommended."
Charges Dismissed & Downgraded in NJ Criminal Cases
Here are a few examples of the successful outcomes we've achieved for clients arrested and charged with criminal offenses in New Jersey. 
Assault Charges  
Charges for violent and threatening crimes can range from disorderly persons offenses to indictable felonies, depending on the nature of the offense, the extent of injury to the victim (if any), and the victim's identity (i.e. if he or she is operating in a public role such as a police officer). Our attorneys know how to defend a wide range of assault charges to obtain dismissals and downgraded charges, for example: 
DWI & Traffic Violations 
Being charged with driving under the influence of alcohol or drugs means you are at risk of losing your license, being unable to travel to and from work, paying thousands in fines, and even serving time in jail. The penalties associated with a DUI in New Jersey are not up for negotiation, as prosecutors are prohibited from negotiating sentences with lesser penalties in DWI cases. In other words, if you are facing a DWI charge in New Jersey, your only chance at avoiding these penalties is a dismissal. Fortunately, the DWI defense lawyers at our firm use a rare combination of training, credentials, and experience to get DUI charges dismissed on a regular basis. For more information, read some of our DWI success stories: 
Drug Charges 
Drug crimes involving any controlled dangerous substance (CDS) can result in severe penalties that permanently impact those convicted. Our criminal defense lawyers recognize the long-term repercussions of a drug charge and we do everything we can to help you maintain a clean criminal record and avoid jail. We have helped countless clients facing drug charges in cases like these:
Theft & Fraud Offenses 
When a person is charged with a theft or fraud crime in New Jersey, their entire future may be jeopardized. These offenses fall under the category "crimes of moral turpitude," which can result in immigration penalties and even deportation for non-citizens. Moreover, convictions for theft often entail crippling fines and restitution payments that threaten financial security. Our criminal attorneys are acutely aware of these consequences when defending clients. Below are a few of our victories in New Jersey theft and fraud cases.
Domestic Violence & Restraining Orders
If you have been involved in a domestic violence situation, you may be facing criminal charges and a restraining order. Our defense team is equipped to handle both of these legal proceedings, one of which occurs in criminal court and the other, which is decided in family court. The rules and procedures of domestic violence cases are critical to understand in order to effectively advocate for clients. Our lawyers can help you through the domestic violence legal process and pursue the best result. Follow the links below to see some of our recent restraining order and domestic violence charge dismissals. 
Weapons Offenses
New Jersey has notoriously stringent gun laws and harsh penalties for weapons related offenses. For example, a person charged with unlawful possession of a gun faces a mandatory minimum term of incarceration without the possibility of parole. The following gun case provides a good idea of how our attorneys handle weapons cases with dedication to helping our clients avoid prison if at all possible. 
Sex Crimes
If you have been accused of a sex crime, these devastating allegations may result in a lengthy term of imprisonment and mandatory sex offender registration in New Jersey, not to mention that your character has been called into question. When our sex crimes lawyers defend clients charged with sexual offenses, we vigorously oppose character assassination and fight to keep you from the damaging label of "sex offender." Find out how we work when dealing with sex crime charges by reading these real stories: 
Have a criminal case in New Jersey? Our firm provides answers and advocacy when you need it most. Call (201) 793-8018 for a free consultation about your case.