Hudson County Criminal Defense Lawyer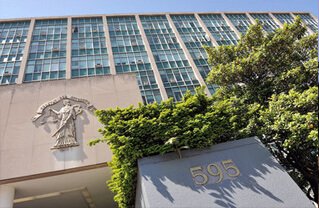 If you have been arrested, charged with a crime, or placed under investigation in Hudson County, the most important decision you make is the attorney and the law firm that will represent you. You need an experienced criminal lawyer who knows the system when your freedom and your future are at stake. At Proetta & Oliver we make it our goal to treat every client's case with the attention and dedication it deserves.
Whether it's a first offense DWI charge, disorderly persons offense, or a serious indictable crime, we understand that the outcome of your case can impact you and your family for the rest of your life. That is why we make it our duty to provide a smart and aggressive defense without losing sight of customer care along the way. And with less overhead we can offer big firm experience and services at a lower, more reasonable price. From our office in Jersey City, we handle cases throughout Hudson County and beyond including Union County, Essex County, Middlesex County and Passaic County.
Over 1,000 Superior & Municipal Court Charges Successfully Handled
The law firm of Proetta & Oliver in Jersey City, New Jersey, stands for aggressive and thorough defense and puts protecting our clients' rights and well-being at top priority at all times. Our defense law firm represents clients exclusively for criminal, DWI, and traffic charges which allows us to maintain the highest standards in our field and to remain at the forefront of DUI and criminal defense law in New Jersey. Our attorneys have handled well over one thousand charges and tickets in Superior Court, Municipal Court, and Federal Court throughout their careers. If you would like to learn more about our services and how we can help you, then contact us at (201) 793-8018 for a free initial consultation.
Big-Firm Power with Small-Firm Genuine Care
The law offices of Proetta & Oliver provides effective legal defense for residents of Hudson County and throughout New Jersey in a variety of criminal defense areas including:
If you choose Proetta & Oliver to handle your case, you will receive the benefits of a unique combination experience, skillful negotiation tactics, and hands-on personal attention that isn't always provided at larger law firms. This allows us to bring many cases to a fast and successful resolution through pre-trial conferences and in the alternative, have the ability to rely on our litigation skills to take any case to trial if necessary. We are available 24/7 and will schedule evening and weekend appointments upon request. If you would like to speak with a Hudson County criminal defense lawyer contact our Jersey City office today at (201) 793-8018.