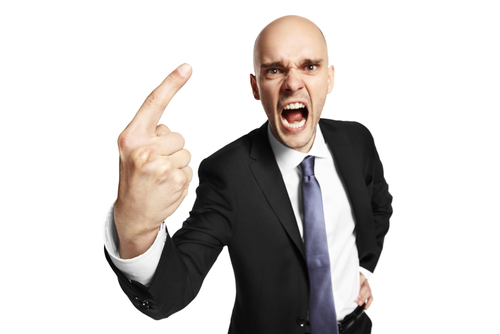 Hoboken NJ Terroristic Threats Lawyer
Terroristic Threats Attorney in Hudson County, New Jersey
New Jersey perceives threats of violence to be just as bad as an actual violent act. That is why terroristic threats are considered a third degree indictable felony punishable by up to 3 – 5 years in state prison. Moreover, if you are found guilty, you can be ordered to attend counseling, serve probation, and pay thousands in fines and restitution. Whenever you are charged with a serious felony crime such as terroristic threats, it is always in your best interests to be represented by an experienced criminal defense lawyer. At Proetta & Oliver we have defended clients against thousands of criminal charges including terrorist threats throughout New Jersey. We represent individuals throughout Hudson County and surrounding areas including North Bergen, Kearny, Hoboken, Union City, West New York, Harrison, and Weehawken. Our lawyers will work navigate the court system and work with the prosecutors and police on your behalf to effectuate a successful resolution of your charge. If you would like to learn more about potential representation, contact us today at (201) 793-8018 for a free consultation with a terroristic threats lawyer or schedule an appointment at our Jersey City. Generally speaking, terroristic threats is a crime of domestic violence that can arise during a heated argument or marital dispute. It is normally associated with other crimes of domestic violence such as Simple Assault or Harassment. It can even be the basis for a Final Restraining Order, which would be heard by a Superior Court – Family Division Judge. An excerpt from the New Jersey 2C:12-3 is listed below for your convenience.
2C:12-3 Terroristic Threats New Jersey Statute
a. A person is guilty of a crime of the third degree if he threatens to commit any crime of violence with the purpose to terrorize another or to cause evacuation of a building, place of assembly, or facility of public transportation, or otherwise to cause serious public inconvenience, or in reckless disregard of the risk of causing such terror or inconvenience. A violation of this subsection is a crime of the second degree if it occurs during a declared period of national, State or county emergency. The actor shall be strictly liable upon proof that the crime occurred, in fact, during a declared period of national, State or county emergency. It shall not be a defense that the actor did not know that there was a declared period of emergency at the time the crime occurred. b. A person is guilty of a crime of the third degree if he threatens to kill another with the purpose to put him in imminent fear of death under circumstances reasonably causing the victim to believe the immediacy of the threat and the likelihood that it will be carried out.
Attorney Defending Threats to Kill in Hoboken NJ
Because terroristic threats is an indictable offense, it will be handled in the County Superior Court and the charges will be pursued by the County Prosecutor's Office. These cases are often very messy and complicated because they normally involve a scoured lover or ex-spouse and the case can often hinge on testimony of the alleged victim. The court needs to find where a "reasonable person" who fear for their safety or be seriously alarmed. For instance, a common form of terroristic threats is a threat to kill the victim or the victim's friend or family member – which is normally not taken literally – like during a verbal fight when a person says "I'm so angry I could kill you!". Moreover, the court must find that the victim was put in imminent fear of death. An experienced criminal defense attorney can challenge the evidentiary weaknesses of the state's case against you to secure a downgrade or even a dismissal together through Pre-Trial Intervention. Contact Proetta & Oliver today for a free initial consultation at our office, conveniently located in Jersey City.
var _gaq = _gaq || []; _gaq.push(['_setAccount', 'UA-39730251-1']); _gaq.push(['_trackPageview']);
(function() { var ga = document.createElement('script'); ga.type = 'text/javascript'; ga.async = true; ga.src = ('https:' == document.location.protocol ? 'https://ssl' : 'http://www') + '.google-analytics.com/ga.js'; var s = document.getElementsByTagName('script')[0]; s.parentNode.insertBefore(ga, s); })();