Simple Assault Dismissed & Expungement Order Same Day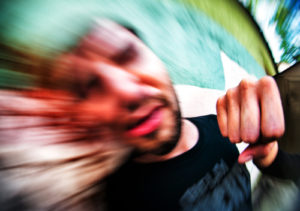 Our simple assault lawyers recently defended a client who had been charged with a disorderly persons offense of simple assault under 2C:12-1a after allegedly getting into a fight with a co-worker at his office. The allegations stated that the argument spilled over into the street and the two men began to fist fight. There were originally allegations of a robbery because the one man stated that he had lost his watch in the fight. Ultimately, our client left the scene in his car after the fight and was subsequently pulled over the road after the fight and interviewed by police.
After the police conducted their investigation, both men decided to press mutual assault charges against each other for the incident that had happened. Eventually the case was scheduled for court and set for mediation. However, the mediation was never able to move forward and the other man, who was the cross-compliant and victim, was adamant about moving forward with the prosecution. The obvious problem was that if the case was taken to trial there was a good possibility that both men could be convicted of simple assault. After obtaining permission from the judge, our attorney was able to conference the case with the victim and the prosecutor simultaneously. Based on these discussions, both parties agreed to dismiss their charges against one another with a condition of no further contact in the future as recommended by the prosecutor and the court. Ultimately, our client was able to have the charges completely dismissed against him and make an application for an early expungement before the judge that day in order to have his record of arrest erased so that it does not come up on future employment background checks. If you or your loved one has been charged with simple assault and feels that you may benefit from the actions that our attorney took in the above case, then give us a call today for a free consultation.
State v. N.J. decided July 19, 2017