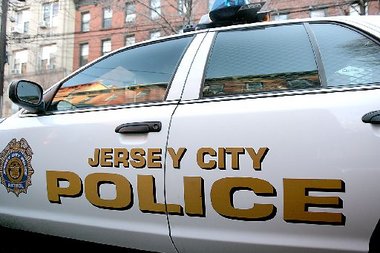 DWI Charges in Jersey City
Jersey City consistently processes the most DWI charges in Hudson County, New Jersey every year by far. In fact, on average, they arrest about one person everyday for DUI in Jersey City. This extraordinarily high number of DWI cases is attributed to several things. Not only is Jersey City the second largest city in the state but the city is patrolled by several different law enforcement agencies such as the Port Authority Police, Hudson County Sheriff's Department, New Jersey Transit Police, State Police and Jersey City Police Department. On one hand, the Jersey Police Department normally has a reactive approach to policing when it comes to DWI arrests which means you will rarely see Jersey City PD out on DWI patrol looking for drunk drivers. However, the local police still make a lot of DWI arrests each year which normally result from car accidents when the driver is found intoxicated behind the wheel. On the other hand, the Port Authority Police are normally more aggressive and tend to keep a close watch on suspected drunk drivers entering and exiting the Holland Tunnel. They will also routinely set up DWI roadblocks or checkpoints around the Holland Tunnel. It is also important to note that the area of New Jersey Turnpike that runs through Jersey City is usually heavily patrolled by the State Police who are on the outlook for suspected DWI drivers coming out of the city after a night out. Later in the article we actually give a bulleted list of areas that are "DWI Hot Spots" in Jersey City.
Know Your Options on a Jersey City DWI Case
Drunk driving charges are some of the hardest cases to defend in New Jersey for several reasons including the fact that there is no plea bargaining, mandatory penalties, and no jury trial. And although a DWI by itself can be troublesome enough – we have noticed an increase police charging DWI in a School Zone in Jersey City which basically doubles all the penalties including the max suspension. For these reasons it is imperative that you hire an experienced DWI defense attorney if you hope to have any chance of a successful outcome. Founding attorney, William Proetta has set aside a large portion of his practice to DUI defense and litigation. As such, Mr. Proetta is certified by our state's breathalyzer manufacturer, Draeger Diagnostics, as an operator for the Alcotest machine and is also separately certified by the National Highway Traffic Safety Administration as an Instructor in Standard Field Sobriety Testing used in New Jersey. These certifications, coupled with the fact that Will Proetta has handled literally hundreds of DUI cases throughout New Jersey including Jersey City, are qualifications that only a small handful of attorneys possess in the entire state.
If you have or someone you know has been charged with driving while intoxicated, contact our Jersey City office today to speak with an experienced DWI defense lawyer at (201) 793-8018 for a free initial consultation.
Major Highways and DWI Hot Stops in Jersey City
Holland Tunnel
New Jersey Turnpike Extension
U.S. 1 & 9
Interstate 78
Pulaski Skyway
Route 139
Route 440
Jersey City Municipal Court Will Handle Your DWI Case
Your DUI case will be heard at the Jersey City Municipal Court normally within a week or two of the alleged violation. However, it's not uncommon for the case to drag on for several months prior to a trial. Jersey City has a very busy court but they put a special onus on the DWI cases. All drunk driving cases are normally sent to Courtroom #4, where they are put on special DWI days and only handled by the Chief Municipal Court Judge. The Jersey City Municipal Prosecutor's Office then specifically assigns only the most experienced and aggressive prosecutors to handle the DWI cases. The pertinent information for the Jersey City Municipal Court has been provided below for your convenience.
Location: Lewis S. McRae Justice Complex, 365 Summit Ave, Jersey City, NJ 07306

Hours of Operation: Monday – Thursday from 8:30 a.m. to 9:00 p.m.; Friday 8:00 a.m. – 3 p.m.

Jurisdiction:  DWI, disorderly persons offenses, municipal ordinances, and traffic tickets.

Chief Judge: Honorable Carlo Abad, JMC

Contact Information:  Telephone number is (201) 209-6700; email at adjourn@jcnj.org; payment of tickets at NJMCdirect.
What Are The Elements of a New Jersey D.W.I. Charge?
The municipal prosecutors in Jersey City Municipal Court are well trained in prosecuting DUI cases and will put together a strong case to prove intoxication beyond a reasonable doubt. The state can prosecute an individual based on evidence gathered from:
Standard Field Sobriety Testing ("SFSTs")
1) HGN – Horizontal Gaze Nystagmus
2)Walk & Turn
3) One Leg Stand
**The results of SFSTs can be used for probable cause for arrest to prove a DWI case without a valid breath reading.
Alcotest Machine (Breathalyzer)
The New Jersey Supreme Court in State v. Chun found that the Alcotest 7110 with firmware version 3.11 is scientifically reliable.
The Alcotest, manufactured by Draeger, is now used uniformly across New Jersey by local police departments and state troopers.
The result of the breath reading, if 0.08 or higher, will be used as per se DWI violation
Contact A Jersey City DWI Lawyer Today For Free
A conviction for DUI in Jersey City will result in a mandatory interlock device, potential loss of driving privileges, a court ordered driving classes and thousands in surcharges – even for out-of-state drivers caught driving intoxicated within New Jersey. If you have been arrested for driving under the influence of alcohol or drugs in Jersey City, then contact our office to speak with an experienced DWI lawyer at (201) 793-8018 during a free initial consultation.