Jersey City Conditional Discharge Lawyer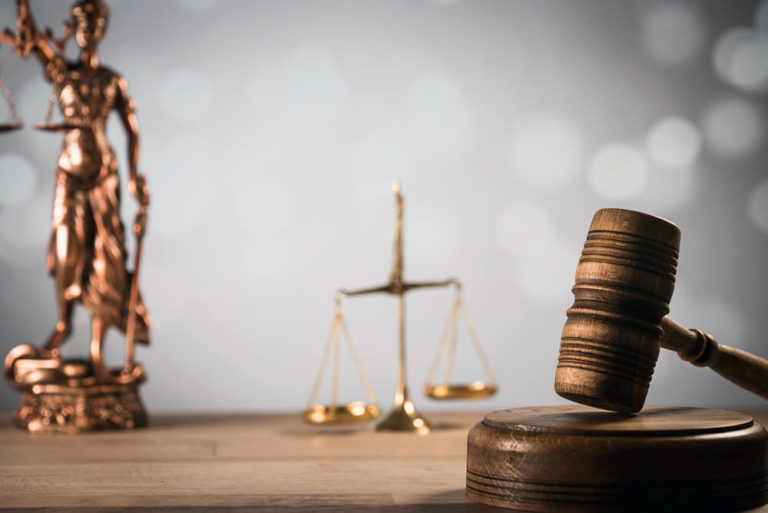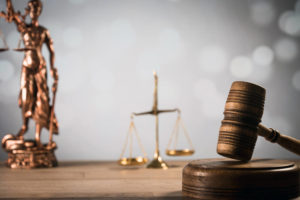 Anyone charged with a criminal offense in New Jersey is constitutionally protected against unfounded allegations. As a result of our constitutional guarantees, everyone facing criminal charges has the right to have a trial in which the state bears the burden of proving the defendant's guilt beyond a reasonable doubt. This is true in both Superior Court, where the crime charged is of an indictable felony nature, and in Municipal Court where the offense charged is a disorderly persons offense. Yet sometimes, having a trial may not be the right decision for the person charged, and resolving the case quickly may better suit the needs of the accused. Toward that end, a conditional discharge in Municipal Court cases can serve the same purpose as a finding of "not guilty" at trial. A conditional discharge allows for a disorderly persons drug offense to be dismissed after the person meets all court-imposed conditions over a specified period of time.
If you are facing drug charges in Municipal Court in Jersey City, Hoboken, Kearny, Union City, Guttenberg, or another town in Hudson County, you may want to know more about the conditional discharge program and your potential eligibility. Our experienced criminal defense attorneys have assisted countless clients with getting conditional discharges for marijuana possession, drug paraphernalia, low-level prescription drug charges, and others in Hudson County and we are here to provide you with the critical insight you have been searching for. To speak with a lawyer free of charge, call our local office in Jersey City at (201) 793-8018 or feel free to reach out online now.
What does the Conditional Discharge Program do in New Jersey?
The governing statute, N.J.S.A. 2C:36A-1, "Conditional discharge for certain offenses" advises the general public, attorneys, prosecutors, and judges of the eligibility criteria, conditions that may be imposed within the conditional discharge program, and when the records associated with a conditionally discharged case may be expunged. The conditional discharge program is available in Municipal Courts throughout the State of New Jersey. Disorderly persons offenses are lower-level criminal cases that are referred to the Municipal Court, whereas true crimes under the law in New Jersey (indictable/felony offenses), are handled in the Superior Court in the county in which they are allegedly committed. The conditional discharge program is only available in the Municipal Court in the town in which the alleged offense took place.
The legislature recognizes that people make mistakes and that to some degree, the person should be afforded the opportunity to correct the alleged wrong through a diversionary program. If you meet the eligibility criteria, the court can postpone the prosecution against you which means that the case is "diverted" from the regular trial calendar for a specified time. During that time, the court will direct you to fulfill certain obligations, and upon completion, the charges will be dismissed. Examples of some conditions are: to meet with your probation officer as directed, obtain drug treatment, test negative for all illicit or unprescribed medications, and remain offense free. Once the conditions are met, the charges will be dismissed.
Am I Eligible for Conditional Discharge in NJ?
Unfortunately, not all drug offenses permit such dismissals and not everyone is eligible for a conditional discharge. Generally, to be eligible for a conditional discharge, you cannot have any prior convictions for criminal offenses on your record. Additionally, you cannot have received a conditional discharge or similar dismissal in the past. This is a one-time only program, as it is meant to correct a singular mistake, not an ongoing course of criminal activity.
Similarly, you will not be eligible if you are shown to be a danger to the community or that your situation cannot be addressed through supervision. It is also important to note that only persons charged with certain drug offenses under chapters 35 and 36 of the NJ Criminal Code are eligible. These offenses include possession of less than 50 grams of marijuana, being under the influence of drugs, possession of drug paraphernalia, and failure to turnover a controlled dangerous substance (CDS) to the police.
Upon acceptance, as noted above, the court can impose certain conditions. After the conditions are met, the charges will be dismissed. Be aware that dismissal does not mean that the offense will be expunged from your record. A petition for expungement must be filed in order to have the matter removed from your records and make it appear that the offense never occurred. Fortunately, this is possible.
Can a Conditional Discharge be Expunged in New Jersey?
Your records of arrest, charges, and prosecution can be expunged after completing conditional discharge. In particular, the offense for which you received the discharge can be expunged 6 months after you complete all terms imposed by the Municipal Court. If you do not complete the program successfully, you are not entitled to the expungement in 6 months.
What Happens if I Violate the Terms of the Conditional Discharge?
If the court finds that you violated the terms of the discharge, there are a few things that can happen. For example, if you initially entered a guilty plea to get into the program, the court will enter the judgement of conviction and you will be deemed guilty. The guilty plea will be reflected on your permanent record. If you never entered a guilty plea, the court will require the prosecution to move forward and the case begins again. You will either plead guilty via negotiations or you will have a trial.
Get Help from Hoboken NJ Conditional Discharge Attorneys Today
The above information is provided to give you a basic understanding of the conditional discharge program in New Jersey, but your case depends on the facts specific to you. If you are wondering about your potential eligibility for conditional discharge, contact our experienced criminal lawyers in Hudson County today to discuss your unique case. We can better explain the statute and your options, and consultations are absolutely free of charge. Call (201) 793-8018 now to learn more.