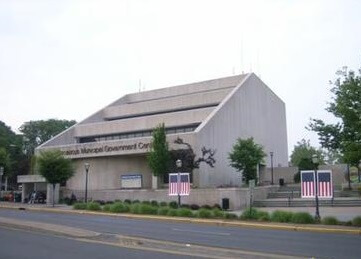 Secaucus NJ Defense Lawyer
Proetta & Oliver represents clients who have been charged with crimes and motor vehicle offenses in Secaucus, New Jersey. Our criminal attorneys have been defending clients in Secaucus and Hudson County for the better part of a decade. We traditionally represent clients in Secaucus Municipal Court who have been charged with Theft, Shoplifting, Simple Assault, Disorderly Conduct, Driving While Suspended, Leaving the Scene of an Accident, Driving Without Insurance and DWI. These charges can carry serious consequences including probation, community service, mandatory suspension of your license, and even county jail. Our attorneys will challenge the state's case at every stage along the way, while also working with the prosecution to secure a downgrade or dismissal altogether of your charges. If you would like to learn more about how we can help you, then contact our Jersey City office at (201) 793-8018 for a free initial consultation with an experienced Secaucus defense lawyer.
Secaucus Municipal Court Information
The Secaucus Municipal Court is located at 1203 Paterson Plank Road, 1st Floor Secaucus, NJ. Hours of Operation for the Secaucus Municipal Court are Monday through Friday from 9:00 a.m. to 4:00 p.m. Court sessions are held Tuesdays at 9:30 a.m., 12:00 p.m, and 5:30 p.m. and/or Wednesday or Thursday at 5:30 p.m. The phone number for the Municipal Court is (201) 330-2065. The Municipal Court's fax number is (201) 319-9024. The Honorable James E. Stahl is the Municipal Court Judge and the Municipal Prosecutor is Jeff Rubin. Linda Seufert is the Municipal Court Administrator. For additional information please visit the Secaucus Municipal Court official website.
Town of Secaucus, New Jersey
Secaucus is a middle-class suburban town located in Hudson County. The town is approximately 6 square miles in size and has a population of about 16,200 residents. Apart from its residential area, Secaucus has regions that are highly dedicated to industries. This is mainly due to the fact that Secaucus is located alongside major highways such as the New Jersey Turnpike and Route 3 and provides good railroad transportation for shipping purposes. There is also a great deal of retail areas, consisting of major department stores, restaurants and outlet shops, scattered throughout the town of Secaucus. Together, this is what creates such a high volume of thefts and traffic tickets which keeps the Secaucus Municipal Court very busy.
Defending Your Charges in Secaucus
Being charged with a crime is a serious matter and deserves serious attention. The attorneys at Proetta & Oliver understand the fear, anxiety and stress that many people normally experience, and we make it our priority to comfort our clients by keeping them well-informed throughout the process while always maintaining a focus on aggressive defense work targeted on achieving the best outcome for you. If you have any additional questions or would like to consult an experienced Secaucus criminal attorney, contact our Jersey City office at (201) 793-8018.