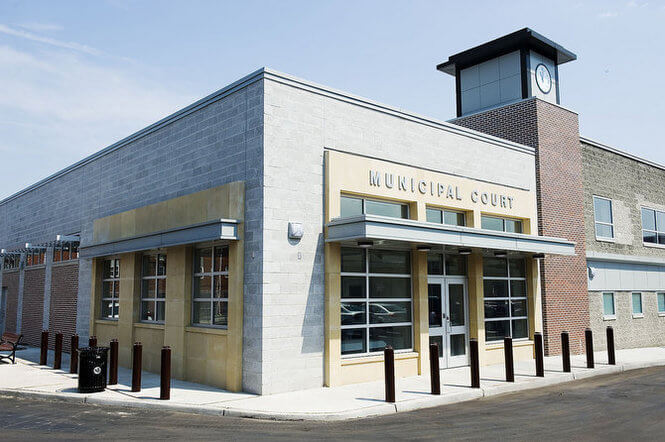 If you have been arrested or charged with a crime in North Bergen, New Jersey it is important that you hire an experienced law firm with a track record of success. Proetta & Oliver is committed to the representation and defense of clients for criminal, DWI, and traffic charges. As founding attorney, Will Proetta has handled well over 1,000 criminal and municipal court cases throughout his career. We represent clients charged with Disorderly Conduct, Simple Assault, Possession of Marijuana, Resisting Arrest, and Shoplifting in North Bergen. Our firm is well experienced at pinpointing weaknesses in the State's case and working with the prosecutor to come to a satisfactory resolution of your charges. If you are interested in speaking with a North Bergen criminal lawyer then contact our Jersey City Office for a free initial consultation at (201) 793-8018.
North Bergen NJ Municipal Court
The North Bergen Municipal Court is located at 4233 Kennedy Blvd., North Bergen, NJ07094. The municipal court accommodates the community by offering regular business hours Monday thru Friday from 9 a.m. to 3:30 p.m. and even 5 p.m. to 8 p.m. on Monday and Tuesday for people looking to pay tickets or post bails. If you have any questions regarding your upcoming court appearance or want to request an adjournment you can contact the North Bergen Municipal Court at 201 392-2088 and speak with the court administrator Heather D. Luzzi-Miller. You can also contact court by fax at (201) 330-7299. Judge Nino F. Falcone hears all municipal court matters including disorderly persons offenses, municipal ordinances, traffic violations, and petty disorderly persons offenses. Typical charges that the municipal court handles are theft, disorderly conduct, possession of marijuana, simple assault, harassment, and criminal mischief.
North Bergen Township, New Jersey
North Bergen is a township in Hudson County, New Jersey about five square miles in size and a population of over 60,000 residents. After undergoing various divisions over the years the township is now shaped like an inverted "L". Similar to other neighboring North Hudson communities, North Bergen sits atop the Hudson Palisades, and has a high population density and largely Hispanic population. North Bergen has a fairly busy municipal court because of its large population and the many highways that cut thru the township and travel around it including Route 495 to the Lincoln Tunnel, and the New Jersey Turnpike with interchanges for Route 3 and U.S. Route 1/9, which runs north-south on the western edge side of town. If you would like to more information about North Bergen then visit the township's website at http://www.northbergen.org/.
North Bergen Marijuana Defense Lawyers
If you or a loved one is facing criminal or serious motor vehicle charges in North Bergen you need the experience of a lawyer who knows the court system. We represent clients charged with Driving While Suspended, DWI, Driving Without Insurance, and Leaving the Scene of an Accident in North Bergen and throughout Hudson County, New Jersey. The state prosecutes these charges very vigorously and you do not want to be on the losing side at the end of the day. Protect your rights and contact a North Bergen defense lawyer who will keep you in the loop throughout your case by calling us at (201) 793-8018 and remember our initial consultation is always free.