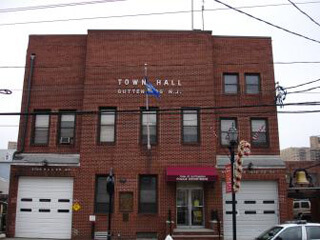 Guttenberg Municipal Court Lawyer
If you have been charged or arrested in Guttenberg, New Jersey for driving while intoxicated, possession of marijuana, driving while suspended or simple assault then you are facing serious penalties such as loss of driving privileges, probation, community service and even jail time. Therefore, it is important that you hire an experienced criminal defense attorney who is familiar with the court system. Proetta & Oliver represents clients in Guttenberg who have been charged criminally or ticketed for serious motor vehicle violations. The firm's founding attorney, William A. Proetta has represented well over one thousand clients charged with criminal, DWI, and traffic violations. To speak with a Guttenberg Municipal Court Lawyer today contact our Jersey City office at (201) 793-8018 for a free-initial consultation.
Helpful Information for Guttenberg NJ Municipal Court
The Guttenberg Municipal Court is located at 6808 Park Avenue, Guttenberg, NJ07093. Guttenberg Town Municipal Court is a court of limited jurisdiction which handles criminal cases known as disorderly persons offenses, traffic violations, and municipal ordinances. Typically the court will only hear cases that took place within the boundaries of the town. The court maintains normal business hours Monday thru Friday from 9 a.m. to 3:30 p.m. If you have any questions or requests to postpone your upcoming court date it is important that you contact the several days beforehand. The Guttenberg Municipal Court telephone number is (201) 868-2923 and the court administrator is Ashley Mazure. Lastly, Judge Lilia Munoz presides over all proceedings before the court.
Where is Guttenberg, New Jersey?
Guttenberg is one of the small municipalities in the entire state with a total of only four blocks wide and less than 0.2 square miles in total land size with a total population of 11,176, making it the most densely populated place in the country. The Guttenberg Municipal Court is moderately busy given its extreme miniature size because the area in and around Guttenberg is flooded with major routes such as US Routes 1 and 9, I-95 and Routes 3 and 495. It is well-served by the NJ Transit bus shuttle between Guttenberg and midtown NY and other points in HudsonCounty. For more information regarding the town of Guttenberg feel free to visit their website at http://www.guttenbergnj.org/
Guttenberg Criminal and Traffic Attorneys
Choosing a the right lawyer is the most important thing you do after you have been charged, that is why we encourage you to do your research and give our firm a call so we can explain how we can help you through this difficult time. We represent clients charged with Disorderly Persons Offenses including: Harassment, Resisting Arrest, Possession of Drugs, Disorderly Conduct, and Drug Paraphernalia. We also represent people charged with serious traffic offenses such as DWI, Reckless Driving, Leaving the Scene of an Accident, Driving Without Insurance or While Uninsured. If you have been charged with any criminal or traffic offense in Guttenberg, NJ and would like additional information, please contact our Jersey City Office for immediate assistance at (201) 793-8018. The initial consultation is always provided free of charge.
More Information: