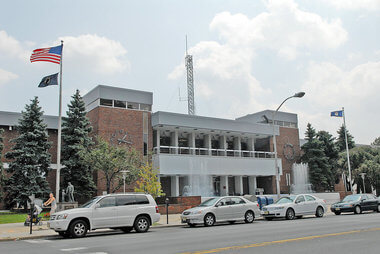 Bayonne NJ Criminal Defense Attorney
Bayonne Municipal Court processes hundreds of criminal and traffic summonses every year because the City of Bayonne is a natural traffic hub that lies south of Jersey City and north of Staten Island. If you have been charged or arrested for a crime or traffic offense in Bayonne it is essential that you contact an experienced criminal defense attorney with a proven track record. Proetta & Oliver represents clients in Bayonne who have been charged with drunk driving, marijuana possession, disorderly conduct, assault, theft, and obstruction of justice. The firm's founding attorney, William A. Proetta is well versed at defending these types of charges and has handled thousands of criminal and motor vehicle violations throughout his career. If you would like to discuss the particular facts and circumstances of your case with a Bayonne criminal defense attorney contact our office at (201) 793-8018, which is conveniently located in Jersey City.
What Should I Do When I Go To Bayonne Municipal Court?
Bayonne Municipal Court is located at 630 Avenue C, 2nd Floor, Bayonne NJ 07002. The two municipal court judges are Presiding Judge Frank T. Carpenter III and Judge Cheryl Scott Cashman. If you have any questions regarding an adjournment or your up coming court appearance it is a good idea to contact the court several days in advice. The Bayonne Municipal Court telephone number is (201) 858-6918 and the court administrator is Genny Michane. It is important that you appear on your court date and are prepared to pay your fines. If you fail to appear in response to a summons or to pay the prescribed penalty, additional penalties may result. A warrant may be issued for your arrest and your driving privileges in New Jersey may be revoked. If you hire our law firm to handle your case, we will contact the court notify the court administrator of your plea of not guilty and request all the evidence in your case and have the case set down on a postponed date so that it may be handled properly and all issues can be addressed.
Bayonne, New Jersey Is In The Center of All The Action
Bayonne is a high traffic, busy municipal court which is attributable to its location as a traffic hub. Bayonne is a city in Hudson County, New Jersey, just under six square miles of total land size and a population of about 63,000 residents. Bayonne is located in the Gateway Region, Bayonne is a peninsula that is situated between Newark Bay to the west, the Kill van Kull to the south, and New York Bay to the east. The city lies at the heart of the Port of New York and New Jersey, east of Newark, and west of Brooklyn. Bayonne is connected to Staten Island via the Bayonne Bridge. The Newark Bay Extension (I-78) of the New Jersey Turnpike northbound travels thru via the Holland Tunnel, Manhattan. Westbound, the Newark Bay Bridge provides access to Newark, Newark Airport and the rest of the turnpike (I-95). Route 440 runs along the east side of Bayonne, and the West Side of Jersey City, partially following the old Morris Canal route. For more information please visit the city's official website at http://www.bayonnenj.org/
Driving While Suspended Lawyer in Bayonne, New Jersey
If you have been placed under arrest for a disorderly persons offense, or ticketed for a serious motor vehicle ticket such as Driving While Suspended, Driving Without Insurance, or Leaving the Scene of an Accident in Bayonne, you are facing severe penalties which include loss of driver's license, community service, high fines and even jail time. You need to know your rights and options in order to help protect yourself. As an experienced defense attorney who is familiar with the court system, William A. Proetta, Esq. is typically able to amend or downgrade your charges to avoid all or many of the above penalties. To discuss your matter in more detail contact our office today at (201) 793-8018 to speak with a Bayonne criminal lawyer absolutely free.
Additional Information: