Jersey City Assault Lawyers
Defending Clients Accused of Assault in NJ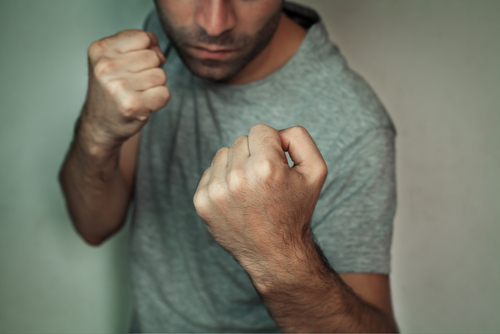 Being charged with a violent crime or threat crime in New Jersey generally involves physically harming or threatening another person. These offenses can range from simple assault, which is a disorderly persons offense (misdemeanor), to kidnapping and homicide, which are first degree indictable crimes with mandatory minimum terms of incarceration. Although it may seem surprising, you can be charged with an assault offense under New Jersey law for any behavior that places another person in reasonable fear of harm. All of these offenses are treated very seriously by prosecutors in municipal and superior courts throughout the state.
At Proetta & Oliver, our experienced New Jersey criminal defense attorneys understand that an assault conviction can damage your career and reputation and even subject you to incarceration. That is why our law firm puts so much stress on getting to know our clients so we can put together an aggressive and diligent defense of your charges. Through our experience, we are typically able to have the charges downgraded or dismissed entirely. From our office in Jersey City, our criminal defense firm handles assault cases throughout Hudson County New Jersey and beyond, including Union County, Essex County, Middlesex County, and Ocean County. If you have been charged with assault, give us a call today at  (201) 793-8018 to speak with an experienced criminal assault lawyer absolutely free of charge and see how we can help you.
New Jersey Assault Charges and Penalties
We typically represent clients who have been charged with assault from some type of drunken bar fight or through a Domestic Violence incident. However, there are many other situations that can result in assault charges. Whatever the facts are surrounding your incident, it is not uncommon for assault charges to be greatly exaggerated or "over charged." We represent clients charged with the following related violent crimes:
Depending on the nature and degree of the charges, you may face a mandatory term of incarceration for an assault crime. Under New Jersey's No Early Release Act (NERA), individuals convicted of violent crimes like murder and aggravated assault are subject to mandatory minimums under which they must serve at least 85% of their prison term before becoming eligible for parole. Then there are lesser crimes that are extraordinarily common and still prove problematic, such as harassment. Harassment is a petty disorderly persons offense punishable by 30 days in jail and $500.00 in fines. Other charges like stalking and terroristic threats are fourth and third degree crimes, respectively. Our law firm regularly defends clients against all types of assault charges throughout Hudson County. Our skilled attorneys have defended clients against thousands of municipal and criminal charges, so we understand the tactics that are being used against our clients, and we know what needs to be done to protect your rights.
Violent Crimes & Restraining Orders in NJ
Assault and threat crimes are considered predicate acts of domestic violence if the offense is committed in a domestic relationship, which may give rise to a restraining order in addition to criminal charges. If you commit a violent or threat crime in a domestic relationship that leads to a final restraining order against you, your name will be placed on the domestic violence registry. Even if the restraining order is later lifted by a judge and the criminal charges against you are expunged, your name will remain on that list. This can prevent you from owning a weapon, create unforeseen issues while traveling, and adversely impact many other aspects of your life.
Detention Hearings in NJ Assault Cases
While New Jersey has done away with a traditional bail system, when you are charged with a violent or threat crime, it may impact whether you are released from detention pending your hearing. Pre-trial detention is now based on an assessment of risk factors and if a judge determines that no condition or set of conditions could reasonable assure that you will not be a danger to the safety of others, you must be detained while you wait for your trial. It is not uncommon for defendants charged with domestic violence simple assault, for example, to be ordered held pending the resolution of their case.
Hoboken Assault Defense Attorneys · (201) 793-8018
If you have been charged with simple assault, aggravated assault or terroristic threats in Hudson County, then the law firm of Proetta & Oliver is here to help. Our attorneys have successfully handled literally over a thousand cases including various types of assault charges and now we would like to put that experience to work for you. For a free initial consultation with a Bayonne assault defense lawyer call us 24/7 at (201) 793-8018 or e-mail us today.